By Stefanie Gordon
Want a relationship? Monogomy? Someone who's (actually) single? Don't assume. Ask. My interview with Woman's Day provides essential first date questions: #datingtips
First dates are exciting, to be sure, but let's face it: they're a lot of work. Common conversation starters — "Where are you from?" "What do you do?" — aren't what many would consider "riveting." And since no one wants to waste their time on a meaningless connection, these superficial inquires are, at best, futile. But studies have shown that asking the right questions on a first date can accelerate a connection between two people. In other words: quality over quantity, people.
Woman's Day spoke to three relationship experts to find out the best questions to ask on a date that'll both help you get to really know someone, and (perhaps most importantly) decide if there should be a second date. "It's most important to ask these questions in your own style," Susan Winter, bestselling author and relationship expert, tells Woman's Day. "Don't forget to observe how your date handles the questions you ask. Sometimes what people don't say is more important than what they do say." So if you're preparing for a (probably virtual) first date, consider adding the following questions to your dating repertoire.
1
WHAT'S YOUR IDEAL VERSION OF A RELATIONSHIP?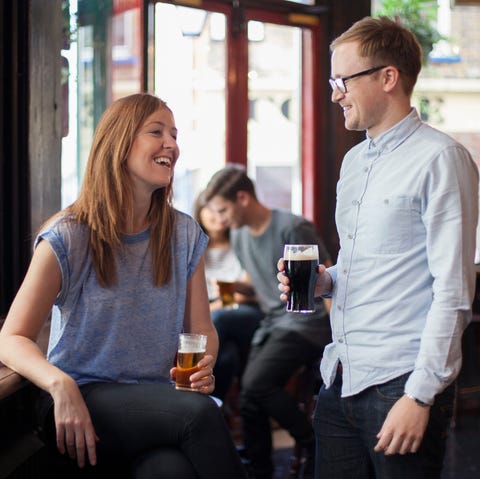 "I want to hear what they're really looking for in a partner. Do they want to be in a power couple, building something like a business with their mate?" Winter says. "Is their ideal creating a family with a stay-at-home spouse? I would ask the question as if you have no opinion one way or the other, and see where the other person takes it."
2
DOES SOMEONE THINK THEY'RE IN A RELATIONSHIP WITH YOU RIGHT NOW?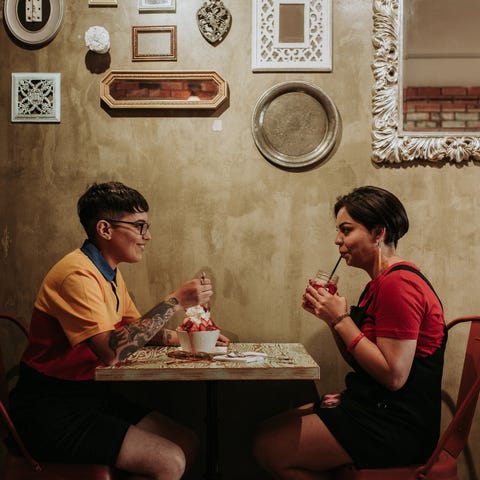 "You can ask this question with a sense of humor," Winter says. "It'll show if they're still seeing someone (not in a relationship sense, but if something is still going on). For example, if they say they have a crazy stalker ex, that's code for 'I'm still sleeping with them.'"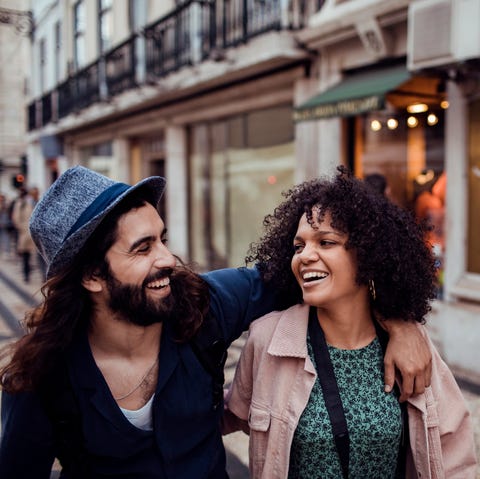 "I'm into monogamy and don't make any apologies for it. For other people who are also into it, this question can filter a lot of people out," Winter explains. "Yes, you'll get some raised eyebrows, but if you say it with a sense of playfulness, like it's a throwaway question, it can seem more casual. When it comes down to what you really want, you want to make sure you're on the same page as this person."
Continue reading: https://www.womansday.com/relationships/dating-marriage/g32982819/questions-to-ask-on-a-date/