Wondering what it's really like to be with a younger man? Hate online dating, but want to find love? Check out my interview with radio 104.9 FM's leading lady, Francesca Luca.
Francesca and I cover a multitude of dating and relationship issues, from older women with younger men, to modern dating challenges, changes in romance according to generational attitudes, and how to find and keep love.
Francesca's goal is to connect with women searching for new experiences and who are unafraid to push boundaries. Talk with Francesca influences those searching for new frontiers and pushing the boundaries. Together, we explore our world through the rabble-rousers, change agents, big thinkers, and instigators of today to go beyond talking about it to making it happen.
The show is feisty and fearless without being abrasive. We discuss hot topics in a provocative way with a "say it like you mean it" and no-nonsense attitude to inspire women to become the best they can be.
About Francesca: She was a weekly contributor to the South Shore News with her column "Intimate Connections", a natural adjunct to the services offered at her Dating Agency.
Francesca Luca has been featured in numerous newspapers and magazines such as The Boston Sunday Globe, Boston Magazine, Connecticut Post and New Haven Register for her outstanding achievements to name a few.
Francesca established herself as a popular host at WXBR in Brockton as a co-host with Ron Van Dam (Francesca and Ron Unplugged) before moving onto WMEX in Boston, WNBP in Newburyport, WBIX in Boston and WBOQ in Gloucester.  In 2008 Francesca was a regular commentator on MYTV 9 in New Haven, Connecticut on "The Perspective Show." Additionally, twice annually Francesca is one of only 50 radio talk show hosts in the country who is chosen to be on the National Publicity Summit Panel in New York City, a closed-door event where people can listen to producers; editors and hosts reveal their secrets for success.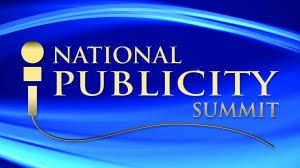 FB: @talkwithfrancesca
https://talkwithfrancesca.com/2019/05/older-women-younger-men-with-susan-winters/